Each year brings more black powder enthusiasts into our sport. Many are seeking the special quality and appearance that go into a hand-crafted firearm. Some of these shooters and collectors decide to build their own guns.

Although some of us are better craftsmen than others, we share the goal of wanting the best results we can obtain. To help you reach that goal, Pecatonica River Long Rifle Supply is now able to offer several types of stocks in various stages of completion. We are inletting selected types of stocks for certain components.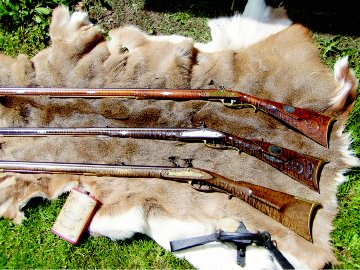 We have selected these components carefully to ensure their quality, authenticity, the harmony of design and function. We are not able to inlet for components other than those we have specified for particular styles of firearms.
We are not interested in mass production of firearm "kits". Our concern is the man interested in building a firearm representative of a particular historical period. The components we offer are certainly not the "only" parts you can use to assemble a rifle, shotgun or pistol. However, the ones we have selected will function safely and properly (when correct procedures are followed) and result in an attractive gun, when assembled with reasonable care and skill.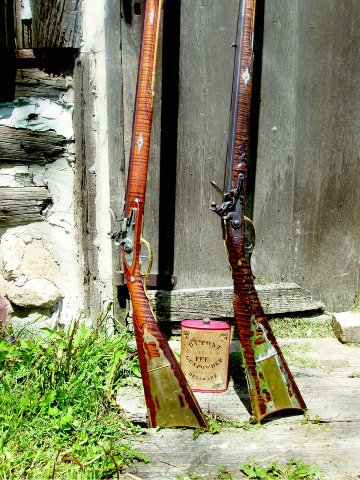 We operate on the premise that we are able to provide our customers with more quality than they might expect for their money. We seriously doubt if you can find a better stock that we supply and we suggest careful comparison before you purchase.
As we mentioned earlier, "we are not interested in producing kits". They may be purchased with any or all of the suggested components. And our offerings are not supplied with instructions. Although, relatively easy to assemble, with just a few common bench tools, we do suggest that you consider some of the fine books available on this subject before starting your project. Especially if this is your first rifle.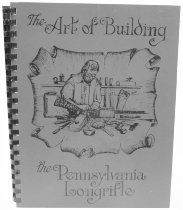 We do offer the book "The Fine Art of Building a Pennsylvania Long Rifle". This is one of the finest sources of information and technical instruction on the market today. It retails for $25.00, but when purchased with a stock and complete components, we reduce the retail to $15.00. It is the only book in our catalog.
Another source of information is Historical Armsmaker where various publications are available.